About the opportunity
Thunderbird Legacy Development is setting the benchmark for luxury hospitality and high-end residential in downtown Phoenix.
The Warehouse District in Downtown Phoenix is a compelling  luxury hotel location given its close proximity to the Central  Business District, Convention Center, and entertainment  destinations. The surrounding area has seen significant  development over the past few years and is poised to continue  to attract additional commercial development moving forward.
Currently, the luxury hotel market in the Phoenix area is  all clustered in resort-oriented location such as Scottsdale  and Biltmore, with no true luxury hotels located in greater Downtown. As such, business travelers desiring to stay in luxury  hotels are forced to stay further away from the Central Business  District, though Downtown could capture some of these  travelers if the product were  available.
Over the past few years, both the Downtown and luxury hotel  markets have performed strongly with steadily increasing  occupancies and average daily rates. As such, there is a  compelling opportunity for an additional luxury hotel in  Downtown, which would be able to capitalize on the growth in  both hotel markets.
Additionally, a luxury hotel at the site provides a compelling  opportunity to offer branded-residential condominiums, a  product not currently available in the central Phoenix market.  This product has demonstrated success in other similar markets  such as South Florida.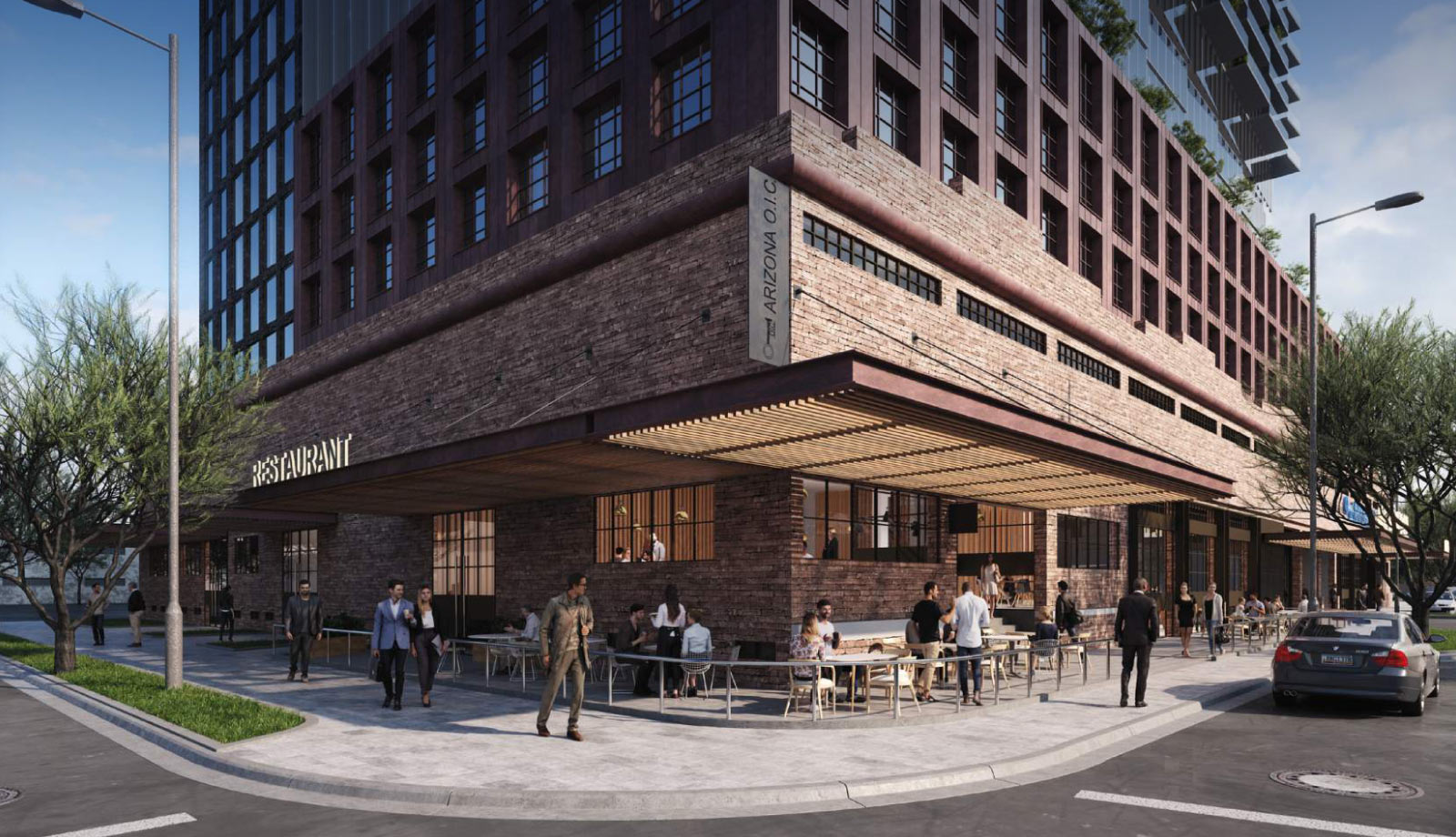 Program overview
Size
Total: 705,500 GSF
Hotel: 211,000 GSF
Residential: 320,000 GSF
Program
230 Fairmont luxury guest rooms
141 Luxury branded condominiums
Parking
Total: 303 spaces
Underground parking: 40,000 GSF
Above ground parking: 110,000 GSF